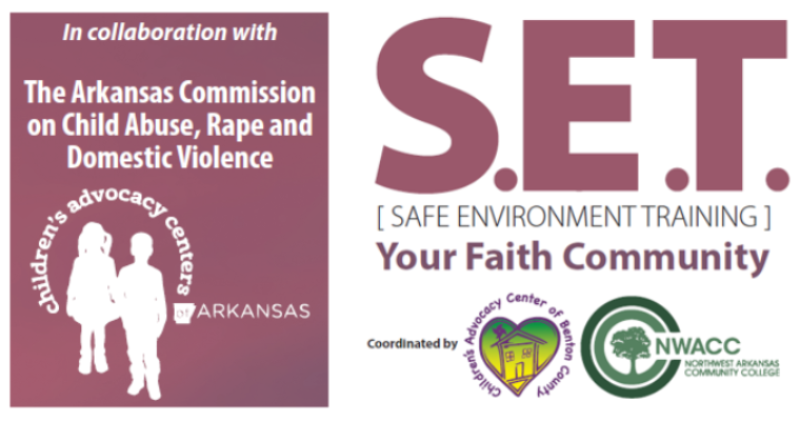 December 10-11, 2018 | 8:30 AM - 5:00 PM | Northwest Arkansas Community College Campus
Plan to attend this two-day training of Chaplains for Children where participants will:
Discuss the impact of child abuse on a victim's sense of spirituality
Receive concrete suggestions for working with medical and mental health professionals to assist a child in coping with maltreatment
Learn about child protection policies for faith-based institutions, including situations in which a convicted sex offender seeks to join a congregation
Receive an overview of research on the effectiveness and risk factors associated with corporal punishment
Review various child abuse case scenarios and participate in a facilitator-led discussion on appropriate and inappropriate responses
Who should attend:
This course is designed for clergy, chaplains, youth ministers, faith leaders, counselors, and other members of a faith community who may work with children or families impacted by child abuse. Learn how we can bring this specialized training to you!
Accommodations:
Morning and afternoon snacks, lunches and beverages will be provided
*Please email Education Specialist, Melanie Halbrook to inquire about scholarship opportunities at Melanie@cacbentonco.com.
Register for the event below!
---