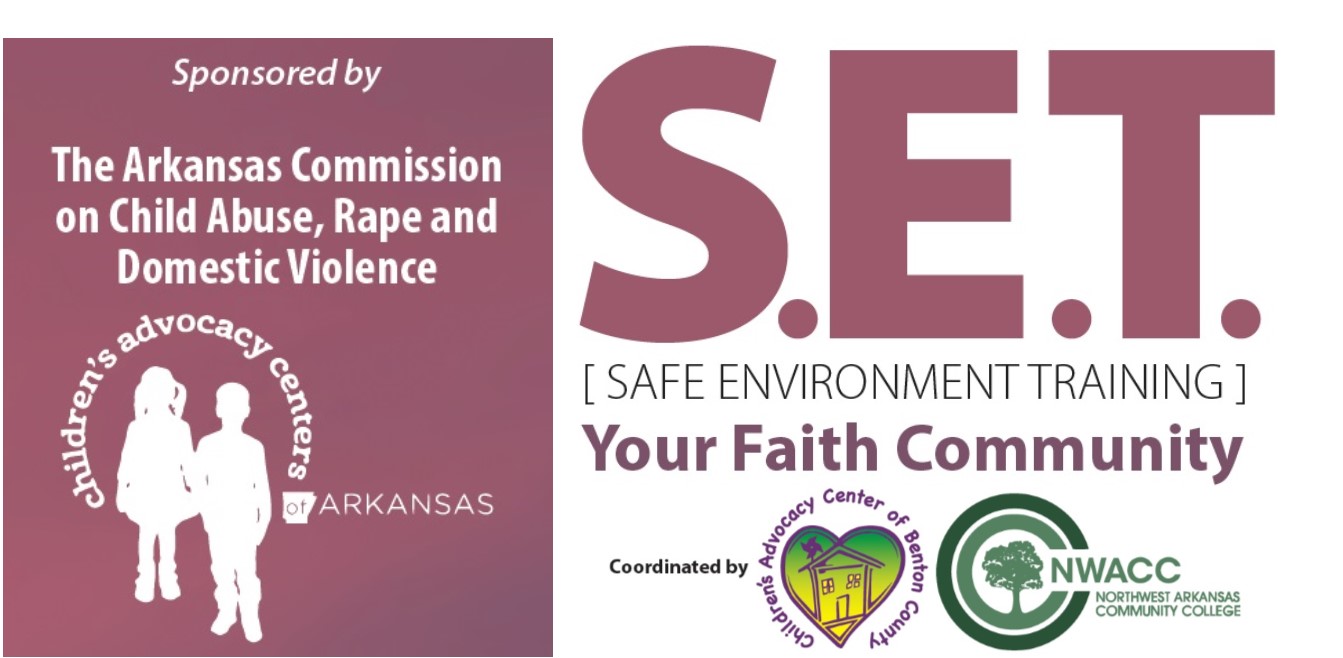 General Information: 
Dates: Thursday, May 31st - Friday, June 1st, 2018

Times: 8:30 a.m. - 5:00 p.m.

Location: Walmart Auditorium in the Shewmaker Center for Workforce Technology, NWACC Campus - 1000 SE Eagle Way, Bentonville, AR 72712
Participants Will:
Discuss the impact of child abuse on a victim's sense of spirituality.

Receive concrete suggestions for working with medical and mental health professionals to assist a child in coping with maltreatment.

Learn about child protection policies for faith-based institutions, including situations in which a convicted sex offender seeks to join a congregation.

Receive an overview of research on the effectiveness and risk factors associated with corporal punishment.

Review various child abuse case scenarios and participate in a facilitator-led discussion on appropriate and inappropriate responses.
Who Should Attend:
This course is designed for clergy, chaplains, youth ministers, faith leaders, counselors and other members of the faith community who may work with children or families impacted by child abuse. 
Accommodations:
Morning and afternoon snacks, boxed lunches and beverages will be provided.
To Register: